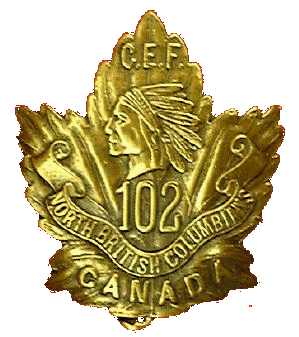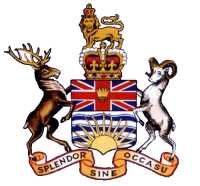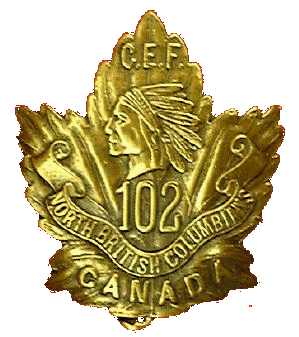 The Story of the 102nd Canadian Infantry Battalion
From BC to Baisieux by Sgt Leonard McLeod Gould HQ 102nd Canadians WW1

These images are from the unit pre deployment history of the 29th Battalion from Vancouver.

Read them left to right - click each one and when it opens you may see a red button in the bottom right - move your mouse out of the picture and the red button will appear - then click it to see the full picture if it has not already expanded. SAVE EACH PICTURE ON YOUR COMPUTER TO SEE THE FACES - WHEN YOU OPEN THE PICTURES THEY WILL BE MUCH LARGER THAN WHAT YOU SEE ON THE WEB.

As you touch the picture it gives you a clue what the topic is about. The four companies are arrayed at the top - the left side of the company page then the right side etc. Sam Hughes is the officer you see inspecting - he was the Minister of Defence when the war started. Thanks to the staff at the National War Museum in Ottawa for their assistance!

Thanks to Chris Woods in the UK for suggesting this small memorial.
Reginald Woods was a Machine Gunner with the 29th Battalion, originally with the 72nd Seaforth Highlanders of Vancouver - he was wounded in an attack near Lens in support of operations to clear Hill 70 in the summer of 1917. He passed away at the Medical Facility near Etaples France.

His details are at this link
1 FRONT PAGE
2 OFFRS VANCOUVER
3 A COY LEFT
4 A COY RIGHT
5 B COY LEFT
6 B COY RIGHT
6 C COY LEFT
8 C COY RIGHT
9 D COY LEFT
10 D COY RIGHT
11 ADJT AND REGTL POLICE
12 TRANSPORT
13 HASTINGS PARK
14 SAM HUGHES INSPECTS
15 SHORTY
16 MARCHING VANCOUVER
17 MONTREAL
18 MONTREAL
19 DEP MONTREAL
20 TO DIBGATE
21 DIBGATE
22 DIBGATE
23 SHORNECLIFF
24 SHORNCLIFFE
25 UK 1
26 UK 2
27 UK 3
28 UK 4
29 BRASS BAND
Chapter 1 Chapter 2 Chapter 3 Chapter 4 Chapter 5 Chapter 6 Chapter 7 Chapter 8 Chapter 9
Chapter 10 Chapter 11 Chapter 12 Chapter 13 Images The Author The VC 29th Battalion Links
BATTLE HONOURS
"SOMME, 1916", "Ancre Heights", "Ancre, 1916", "ARRAS, 1917, 18", "VIMY, 1917", "Hill 70", ", 1917", "PASSCHENDAELE", "AMIENS", "Scarpe, 1918", "Drocourt-Queant", "HINDENBURG LINE", "CANAL du NORD", "VALENCIENNES", "France and Flanders, 1916-18".
Be sure and visit the 102nd Battalion`s Sister Unit - the 54th Kootenay Battalion
Visit the 21st Battalion from Eastern Ontario