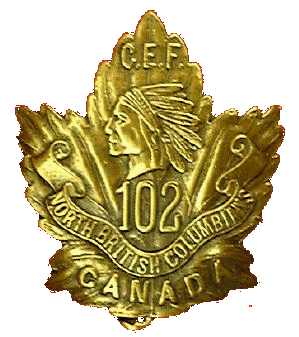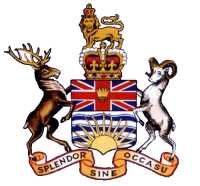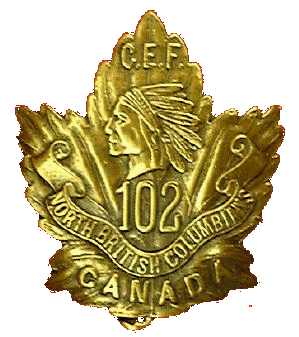 The Story of the 102nd Canadian Infantry Battalion
From BC to Baisieux by Sgt Leonard McLeod Gould HQ 102nd Canadians WW1
Eric Fry was a Scout
Here are sample Diary Entries of Eric Fry:
"13/10/16 Black O.P.
Took over 11th Bgde O.P. 75 yds S.W. of Report Centre. Located ourselves by taking bearing on Taffy Trench, Sugar Trench and Sugar Refinery"
"21/10/16
11:30 a.m. Six Batt moved up to advanced trench
11.55 a.m. Small parties of 102nd moving up.
11.58 a.m. 102 Batt moved up in sectional rushes
12.10 p.m. Artillery opened up along entire front on Regina trench. batt. on left of 102nd went over top.
12.12 p.m. 87th Batt went over.
12.40 p.m. First prisoners of 102nd coming back from Regina Trench.
1.00 p.m. Artillery fired pretty well nearly dead down eliminating rifle + MG fire.
1.08 One of our planes went over and dropped flares.
1.50 p.m. 100 Germans massing in PYS extended out and lay on top of ridge in M.7.6. reported this to G.H.Q. Our shrapnel smothered them.
2.18 p.m. 100 Germans massing in North M.8.C.
2.25 p.m. 30 more joined them. reported G.H. covered them with shrapnel.
2.47 p.m. 40 Germans moving in North M.8.a. reported G.H.Q. Shrapnel followed.
4.00 p.m. Our line pretty well consolidated. Light failed. We went home."
"22nd/10/16 Beircourte(sp?) Church Spire 24 50 N
1:20 p.m. 21 30 Mag. shell dropped in North M.1.b. blew up small enemy dump
2.05 to 2.30 p.m. R.G.A. strafed PYS.
2.35 to 3.00 p.m. R.G.A. strafed IRLES
Both towns had bad time. South wall of IRLES church demolished."
"23/10/16 Misty all day."
"26/10/16
Enemy balloons up all day. One ascended from ACHIET-le_GRAND flying big flag on end of parachute tail. Party of 80 Huns seen digging new trench in front of the one shown in sketch last week. Bearings to end of new trench 27 + 28 Mag. About 1 mile behind PYs. Enemy strafed our ridge with 4.2 shrapnel, 5.90 and salvos of 18 pdrs all day. Heaviest bombardment since taking over front.
2:00pm to 2:30 p.m. Two fleets of enemy planes up. 9 planes in one 6 in the other.
2:40 p.m. Air fight developed. One boche machine fell in their lines
2:50 p.m. One boche machine came down out of cloud and shot down one of our scout planes which fell in our lines. Boche got back home safe." etc.
Personal Info
Private - Service No. 703181
Attestation: Prince George BC Dec. 28, 1915 102nd (Comox-Atlin) Bttn. CEF
Time at front: 102nd bttn., Belgium, France Aug. 11, 1916 - April 13, 1917
Active service: Dec. 28, 1915 - May 29, 1918 102nd bttn CEF
Medical Discharge: May 29, 1918 (hospitalized England-Canada, April 1917 -
May 29, 1918)
(Body)
Chapter 1 Chapter 2 Chapter 3 Chapter 4 Chapter 5 Chapter 6 Chapter 7 Chapter 8 Chapter 9
Chapter 10 Chapter 11 Chapter 12 Chapter 13 Images The Author The VC Uncle Bob 29th Battalion Links
BATTLE HONOURS
"SOMME, 1916", "Ancre Heights", "Ancre, 1916", "ARRAS, 1917, 18", "VIMY, 1917", "Hill 70", ", 1917", "PASSCHENDAELE", "AMIENS", "Scarpe, 1918", "Drocourt-Queant", "HINDENBURG LINE", "CANAL du NORD", "VALENCIENNES", "France and Flanders, 1916-18".
Be sure and visit the 102nd Battalion`s Sister Unit - the 54th Kootenay Battalion
Visit the 21st Battalion from Eastern Ontario